Doug McIntosh
Executive Director, Groupwerk Philanthropic Projects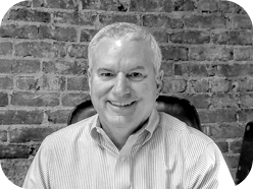 Background
Doug is a K-12 teacher who in 2014 completed a successful thirty-five-year career in special and general education in San Diego Unified School District. Here's a brief history.
Doug was a special education teacher for students with severe multiple disabilities. He created many electrical control devices for these student's communication and leisure. He also created professional development for teachers and parents working and living with these students. In 1983, he started a non-profit business called, "Designs for Success" that fabricated individualized adaptations for students with disabilities. Doug was also the District's first Assistive Technology Resource Teacher, which later grew into its own Assistive Technology Department under Special Education Services.

In general education, Doug taught Kindergarten and later became a K-6 Computer Lab Teacher.
He served many years as a central office K-12 Magnet Schools and Educational Technology Resource Teacher for the District. During these years, Doug worked with many talented colleagues and teamed to provide inquiry-based professional development that integrated technology in learning activities. Doug also evaluated and field tested many hardware products and furniture that became District standards in classrooms, libraries and labs, including: Macs, Windows and Linux laptop computers and cart systems, student standing desks, teacher wireless microphone/audio systems, video projectors, document cameras, interactive whiteboards and eliminating the traditional teacher desk for a multimedia presentation station. In Ed Tech, Doug created a website called the Product Price List with images and descriptions that was very popular for many years with District teachers and staff to view all the district technology and AV furniture standards.

As an Ed Tech Resource Teachers, Doug was tasked to work with the District's Facilities Planning staff to assist with new school construction with the technology integration of classroom audio systems, video presentation systems and laptop computers.
In 2009, Dan Wolfson (Educational Technology Program Manager) and Doug co-created the i21 Learning Initiative which over five years provided professional development for the District-wide deployment of interactive whiteboards, sound system, presentation station and 1:1 laptops for every classroom and teacher in the District. Dan and Doug wrote the first strategic planning drafts for the entire deployment.

Doug finished his teaching career at Mission Bay High School in San Diego as both their International Baccalaureate (IB) Coordinator and Technology Coordinator. Working with school staff and the community, Doug helped grow and promote the IB program to a level of sustainability as it continues to prosper today. He also created sit/stand options for students in classrooms and transformed the library into a learning commons.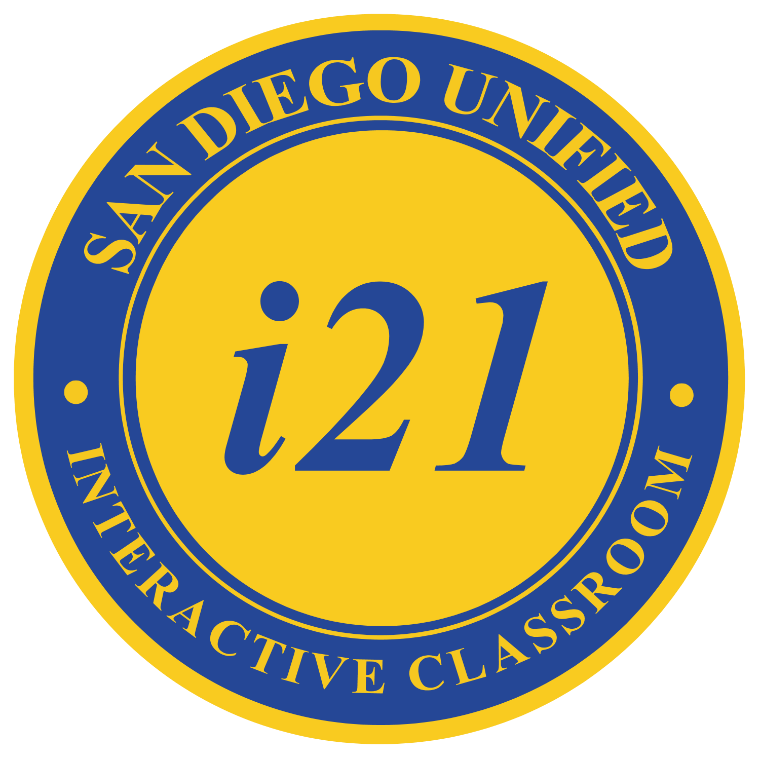 From 2014-2019, Doug took his experience and passion for learning to start his own educational consulting business,


Groupwerk, Inc. He

worked with technology and furniture vendors to design and create unique learning spaces. It was during this time that Doug advocated the 20th to 21st century transformation of a school's three most common learning spaces from- classrooms to learning studios, libraries to learning commons and, labs to makerspaces.



Doug designed his business model with two distinct project functions.

One, he ran a for-profit educational consulting service and had the opportunity to partner with companies and schools to craft unique learning spaces in many K-12 classrooms, libraries, and labs. Second, he created a path to accomplish his mission through philanthropy. He wanted to give back by specifically helping teachers who have a passion to create and work in an flexible learning space. He worked with companies, organizations and citizens to provide donated new furniture, products and/or services to transform their school learning spaces. For him, it was one of his best ideas and one he plans to sustain the rest of his life.



In 2019, Doug decided to end his consulting business to focus on doing philanthropic projects and create a 501(c)(3) nonprofit organization.

A little history about this website and this ebook

Back in 2009, Doug created a personal website STARTED RIGHT HERE called

Micro Learning Spaces

and later,

Collaborative Learning Spaces as a free informational service to educators, parents and students based on his work in K-12 learning environments.


In 2014-2019 it morphed into Groupwerk, Inc. as Doug's consulting business.


In 2017, Doug began writing this free ebook, with the eventual title, Learning Environment Design (LED) as a 'light' metaphor for the work, and located here.


Today the ebook has it's very own domain - www.k12led.com

"I take my experience and enthusiasm for learning and teaching to continue my journey as a Learning Environment Designer with a passion for creating engaging, cozy, and flexible learning spaces. I design with a holistic approach to integrate learning design with physical and digital space design. I work directly with educators to bring knowledge of content, pedagogy and technology as Slinky-linked circles of learning."
Doug's educational philosophy, learning environment projects, and resources are the inspiration for the contents of this ebook started here as
Micro Learning Spaces
in 2009 with continual monthly updates, and
to Doug's thinking, is a real-world example of 'iteration' in the design thinking process.

© 2009-2019 DG McIntosh. All rights reserved.
No part of this publication may be reproduced, distributed or transmitted in any form or by any means, including photocopying, recording, or other electronic or mechanical methods, without the prior written permission of the publisher, except in the case of brief quotations embodied in critical reviews and certain other noncommercial uses permitted by copyright law. For permission requests, write to the publisher, addressed "Attention: Permissions Coordinator,"
at the address below.
DG McIntosh Publishing
Skinner Building
1326 Fifth Avenue | Suite 438
Seattle, WA 98101